Seaside town
located
in the south east on England.
Until the 18th century Brighton was a small fishing village.
It was called
Brightelmstone
.
It became extremely
fashionable
in the 19th century thanks to a doctor's remedy (Doctor Richard Russell used sea bathing). The town started developing and the Prince Regent (later King George IV) had a Palace built (The Royal Pavilion).
New
attractions
were later added, for example : the Theater Royal, the West Pier (1866), the Aquarium and Palace Pier (1899).
Today
Palace Pier
is often called Brighton Pier.
The
West Pier
was closed in 1975 and started deteriorating. In December 2002 it was seriously damaged by strong storms and partially fell. In January 2003 the concert hall fell too. In March 2003 part of the pier caught fire. In May 2003 another fire broke out : the concert hall was completely destroyed. Finally in June 2004 the West Pier totally collapsed because of strong winds.
photos
of Brighton
SELECTION of SITES

Brighton Pier flash animation brightonpier.co.uk

The Royal Pavilion royalpavilion.org.uk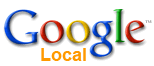 satellite map of Brighton maps.google.co.uk
West Pier westpier.co.uk

Brighton Marina brightonmarina.co.uk