biography
birthday celebrations
2006 Special events
Royal residences
constitutional role
activities
selection of sites





Biography

Elizabeth Alexandra Mary Windsor
was born on 21st April
1926
at 17 Bruton Street, London. She was born to The Prince Albert, Duke of York (later King George VI) and The Duchess of York. SHe had One younger sister, Princess Margaret, who died on 9 February 2002.
She was educated at home by her mother, the Duchess of York and governess Marion Crawford.
When
World War II
broke out, Elizabeth was 13 years old and she and her sister were evacuated to Windsor Castle.
In 1940 Princess Elizabeth made her first broadcast, addressing other children who had been evacuated.
She wanted to participate in the war effort and in 1945 she joined the Auxiliary Territorial Service (the ATS) : she was a driver.
She married
HRH Prince Philip
, (Lieutenant Philip Mountbatten) Duke of Edinburgh on 20th November 1947. They were cousins, their common great great-grandmother was Queen Victoria.
They lived at
Clarence House
, London.
They were visiting Kenya when they learnt the death of her father, on 6th February 1952, from lung cancer.
Elizabeth's
coronation
took place in
Westminster Abbey
on 2nd June
1953
. They moved to
Buckingham Palace
.
They
travelled
a lot (Australia, New Zealand, Fidji, United States, Canada, India, Pakistan...).
In
2002
she celebrated her
Golden Jubilee
, marking the 50th anniversary of her accession to the Throne.
In November 2005, she visited Malta as the Head of the Commonwealth, for the Commonwealth Head of Governments Meeting, and in March 2006 she visited
Australia
to officially open the Commonwealth Games in Melbourne, where she continued her trip to Singapore.
They had 4 children :
Prince Charles (1948) (The Prince of Wales)
Princess Anne (1950) (The Princess Royal)
Prince Andrew (1960) (The Duke of York)
Prince Edward (1964) (The Earl of Wessex)
Her hobbies
She loves walking. She's very fond of animals, especially horses and dogs.
She has got 5 corgis called Emma, Linnet, Monty, Willow and Holly. And 4 'dorgis' (corgis crossed with a dachshund) called Cider, Berry, Vulcan and Candy. And 5 cocker spaniels called Bisto, Oxo, Flash, Spick and Span.
---

Birthday celebrations
Queen Elizabeth II's actual birthday is on 21st April but the monarch's official birthday has been celebrated on the second Saturday in June since Queen Victoria's reign (17th June this year).
The official name of this ceremony is
"Trooping the Colours"
. It takes place on Horse Guard Parade in Whitehall. The Queen carries out an inspection of the Household Troops. The flag of a particular regiment is "trooped" (= carried through the ranks) where every soldier can see it. It is accompanied by military music, pipes and drums.
The firing of 41 guns in Green Park conclude the ceremony.
---
2006 Special events
| | |
| --- | --- |
| April 19th | reception and lunch for people around the country who have the Queen's exact birthday at Buckingham Palace |
| April 21st | at Windsor Castle where Charles hosts a family dinner |
| April 23rd | Members of The Royal Family attend a special Service of Thanksgiving at St George's Chapel, Windsor |
| 2006 | travelling exhibition of 10 of the Royal Collection's finest drawings by Leonardo da Vinci travel to museums and galleries in Exeter, Aberdeen, Leeds and Cardiff |
| June 15th | National Service of Thanksgiving at St Paul's Cathedral |
| June 21st | "Trooping the Colour" |
| June 25th | Children's Garden Party at Buckingham Palace |
A Buckingham Palace spokeswoman said : "This anniversary is not intended to be a mini-Jubilee but the Queen's 80th is a landmark personal anniversary. It's right that it should be appropriately celebrated."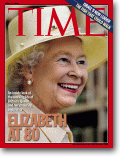 Time magazine issued on April 17th 2006
Two special series of
stamps
to be issued on April 21st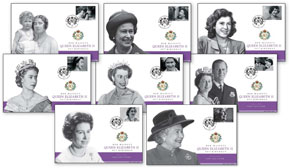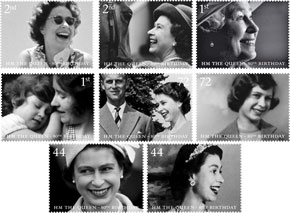 Coin cover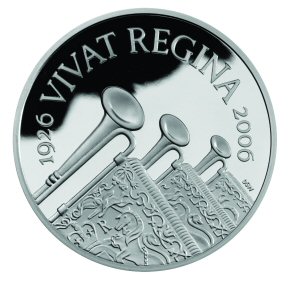 ---

Constitutional role
Since the beginning of the 18th century, the monarch has become a
constitutional monarch
.
The Sovereign has an important political role as
Head of State
, appointing prime ministers, approving certain legislation and giving honours.
The Queen also has important roles to play in other organisations, including the
Armed Forces
and the
Church of England
.
The Queen gives a speech at the
annual State Opening of Parliament
: she states the government's legislative agenda for the year.
She also has public duties, for example
Investitures
,
ceremonies
,
receptions
,
charities
or
visits
in the United Kingdom or abroad.
The British Prime Minister meets the Queen every week.
The Queen is the Queen of the United Kingdom and also
Head of the Commonwealth
, a voluntary association of 53 independent countries.
---
Official royal residences
Buckingham Palace
tourist-information-uk.com
Windsor Castle
royal-windsor.com
St James's Palace
answers.com
Balmoral Castle
(Scotland) royal.gov.uk
The Palace of Holyroodhouse
royal.gov.uk
Kensington Palace
royal.gov.uk
Sandringham House
(Norfolk) sandringham-estate.co.uk
---
ACTIVITIES

The Queen's birthday audio script 01 bbc.co.uk

.mp3 01

The Queen's birthday audio script 02 bbc.co.uk

.mp3 02
BBC world service
bbc.co.uk
---
SELECTION of SITES

video : The Queen's Coronation bbc.co.uk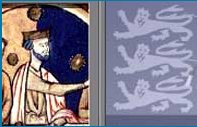 Kings & Queens animation bbc.co.uk

The Queen's timeline and more... news.bbc.co.uk

interactive timeline news.bbc.co.uk

Wed. 19th April article & video news.bbc.co.uk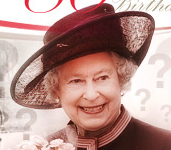 quiz about the Queen (20 questions) royal.gov.uk

80 facts about The Queen royal.gov.uk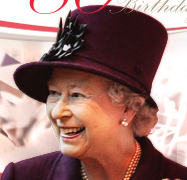 one Queen, two birthdays royal.gov.uk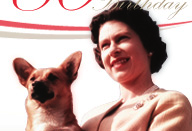 The Queen's life decade by decade royal.gov.uk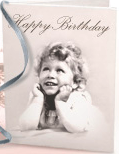 send a birthday greeting to The Queen royal.gov.uk
TOP
of the page